Serving with your faith community is another way to connect. We serve God and our world on Sunday morning worship, education, and fellowship, and during the week in many programs and services in the larger community.  Each member is encouraged to serve according to his or her own talents and interests. Just click on the links below to learn more about both outreach and "inreach" service opportunities.
Serving Opportunities ("inreach"):
Sundays –
There are many ways to participate and connect during worship. Our community serves as ushers, A-V technicians, readers, singers, soloists, and Sunday School teachers. Contact the church office to be added to our rotating schedules. 
Pastoral Care –
All are Ministers – Part of being in community with one another is sharing in the fullness of life's joys and sorrows together. Each of us are called to care for one another in all seasons of life. Perhaps share a meal with someone you haven't yet gotten to know, or send a card when someone is grieving.
Properties and Grounds –
Between our church building and The Community House, we have a fair amount of property we are tasked with being responsible stewards of. There are (almost) always opportunities for skilled technicians to help maintain or make repairs or improvements to our physical properties.
We're Out There Opportunities (outreach):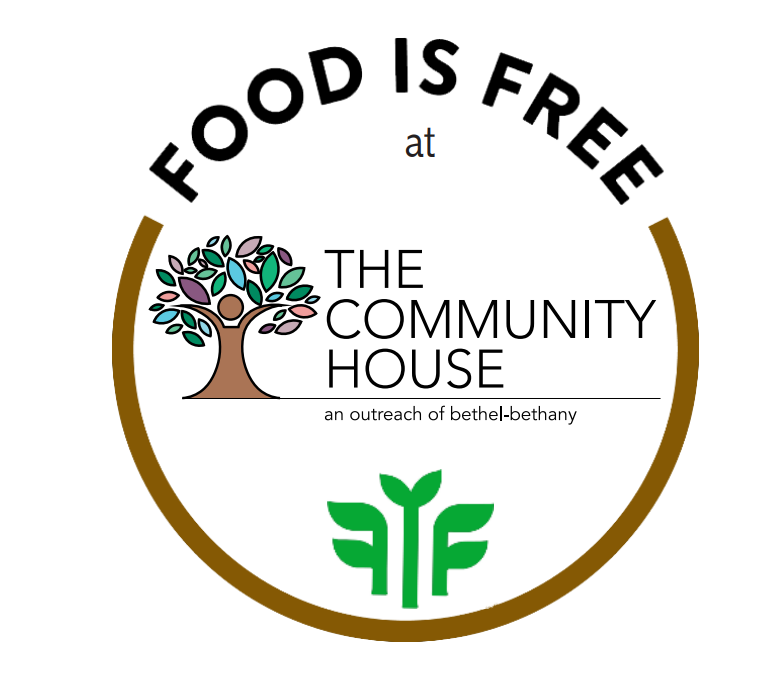 Food Is Free – started during the pandemic to assist our neighbors, Food Is Free is a 24/7 access to free food, fresh, frozen and shelf stable, as well as toiletries and household items. Donations are welcome regularly. Our current shopping list is HERE To volunteer with Food Is Free, please contact the office and someone will be in touch with you.
Second Sundays – since 2018, we join together in service projects once a month during fellowship time, or after worship at home. We pack lunches for guests at The Guest House and Cathedral Center and schedule other intergenerational events throughout the year (as permitted).